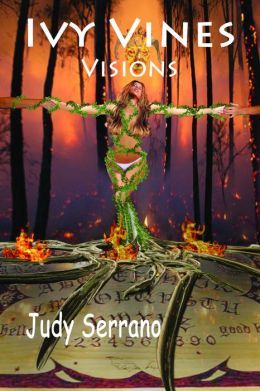 Inside the Series
Title: IVY VINES, VISIONS
Author: Judy Serrano
Publisher: Independent
Pages: 267
Genre: Paranormal Romance
BOOK BLURB:
Moving to Sedona was the only way Ivy could think of to start over. She would meet her high school sweetheart and work on making things right between them. Her psychic abilities were gradually becoming a curse and she needed a new start. Little does she know that when she applies for a waitressing job at a local, upscale French bistro, she will come in contact with the dark and mysterious Eli Dubois. What she doesn't realize is she has just walked into the middle of the Vortex Murders, which involve a great deal of paranormal activity. Elijah's army of seers are being murdered, one by one, which seems to be magnifying Ivy's special abilities.
Eli's best friend, Jake, arrives on the scene and reveals the secret that changes everything. With nowhere to turn, Ivy leans on the two men who offer her solace. And who is the old woman in the shroud? Is she a vision, a dream, or is she real? Only time will tell.
______________________
Meet the Author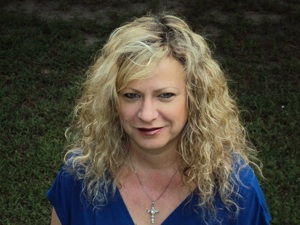 Judy Serrano holds a Master of Arts in English from Texas A&M University-, Commerce. She is the owner of
Make Cents Editing Service
, and was an adjunct professor at a local college. Currently she teaches high school English and is a freelance writer for certain on-line publications. Judy also writes romantic suspense and paranormal romance novels. She is the author of
The Easter's Lilly Series
,
The Linked Series
, and
Ivy Vines, Visions
.
Although originally form New York, Judy resides in Texas with her husband, four boys, two dogs and now five cats. She sings and plays guitar when she has time and enjoys singing with her very musical family in church when she is able.
WEBSITE & SOCIAL LINKS:
__________________________________________________
My Review
Ivy Vines, Visions was a book that I finished in one sitting without even stopping to have lunch. This was one of those book that reached out and grabbed me tight right from the get go and refused to let go. I liked the elements of mystical with the seers and the elements of romance. I especially liked the way the author made this book into a mystical romance without it feeling anything less than real!