Inside the Book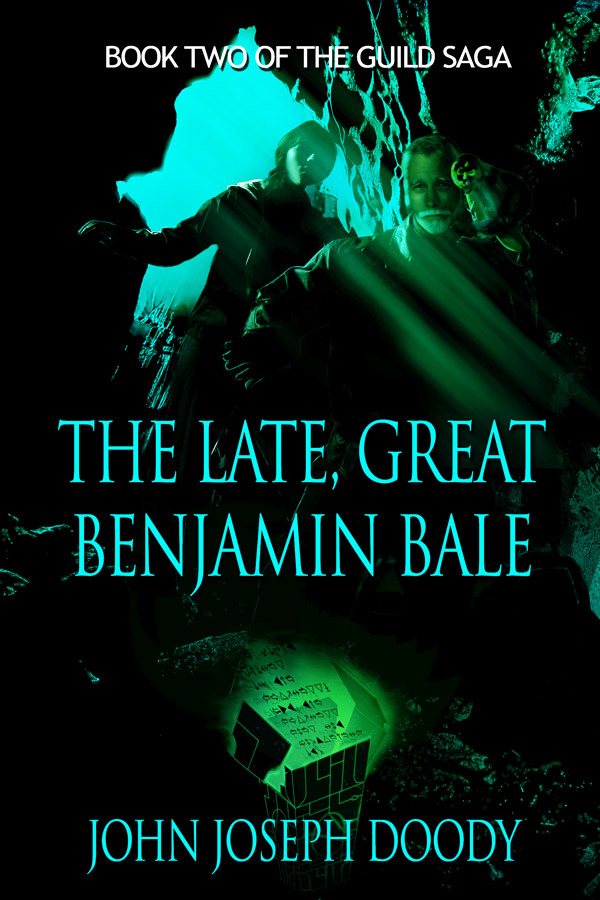 Title
: THE GUILD SAGA: THE LATE, GREAT BENJAMIN BALE (Book 2)
Author
: John Joseph Doody
Publisher
: eTreasures Publishing LLC
Pages
: 370
Genre
: Science Fiction/Fantasy
BOOK BLURB:
The destinies of two men depend on Maggie Thorn. One is dying and the other is dead…or is he?
Captain Maggie Thorn is on a formal Guild mission, supposedly to kidnap the yazz scientist, Gravian Endrenicus, and return him to Thandimone. But she also has a personal score to settle with the lizard-like inhabitants of Timmerus. She intends to make the yazz pay for what they did to Thad Cochran—the one the yazz call the Thieves Guild pilot. The man she loves.
Supreme Fleet Commander, Admiral Geoff Grangore knows of only one man who could get Maggie to Timmerus and back while traitorous eyes are watching. That man is an old drunk who lives deep in the Thandimonean wilderness with his pet Eno, Snot. Benjamin Bale is suicidal and cantankerous, and Maggie can't stand him—at first.
Bale is a dead man. At least, that's what everyone was told. But this dead man has a final mission to perform. The greatest star pilot in the galaxy has a chance to redeem himself and make right a great wrong. A wrong which he can never forgive or forget. A wrong that cost him everything.
ORDER YOUR COPY BELOW:

Meet the Author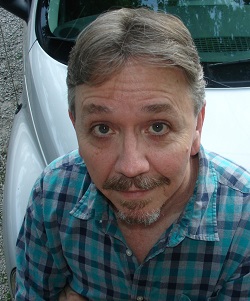 I earned a B.A. in Biblical Studies from Coral Ridge University and Seminary, as well as an M.A. in Political Science from George Wythe College. My first publication was a short story, TELEPIO 690, which appeared in Sidetrekked Magazine, Issue #48. My other publications are, my first novel (actually a novella), THE WONK DECELERATOR, my second novel, THE LATE, GREAT BENJAMIN BALE, my third novel, RETURN OF THE CRIMSON WITCH and a fourth mini-book, a prequel to the Guild Series, THE DAUGHTER OF GETH, which is available only in ebook. I am currently working on a science fiction/horror novel, THE DARK. One of these days I might even finish it.
Happily, I have a wife and four children and live in Florida.
Website Link:
www.johndoody.com
Twitter Link:
@johnjosephdoody
Facebook Link:
https://www.facebook.com/authorjohnjosephdoody/
I was kinda sad that THE GUILD SAGA: THE LATE, GREAT BENJAMIN BALE (Book 2) was not nearly as enjoyable as THE GUILD SAGA: THE WONK DECELERATOR (Book 1). The second book follows Maggies instead of Thad and I just did not like her character as much as I did Thad and I was sad that my favorite character took a backseat role in this book. That aside this was a good book it just had a main character swap!