Inside the Book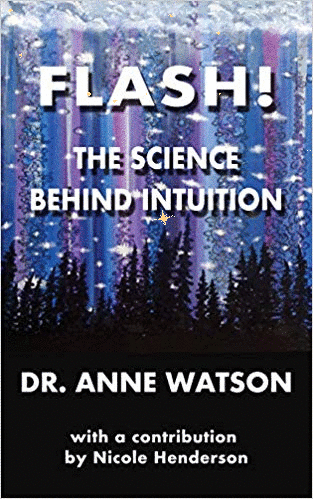 Title: FLASH! THE SCIENCE BEHIND INTUITION
Author: Dr. Anne Watson
Publisher: Envision Board Books, an imprint of Post Hypnotic Press, Inc.
Pages: 154
Genre: Parapsychology/ESP Books
If we have intuitions (and we do) where do they come from? Where, in us, do they arrive? What, in us, allows us to receive and interpret them? And why? Why do we get them?
Fourteen years of research, often waiting for the science to catch up with a vision sent to me by the Universe, these questions are answered in lay terms for the wonderment and affirmation of those interested in energy from another plane.
ORDER YOUR COPY
_____________________
Meet The Author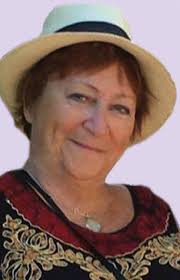 Anne Watson is a Canadian author and educator and co-author of So You Have to Go to Court! A Child's Guide to Testifying as a Witness in Child Abuse Cases with Wendy Harvey. She was raised in England, trained as a teacher, and after starting teaching in Canada at Thistletown Regional Centre School for Emotionally Disturbed Children, she then taught in the Cayman Islands, the Bahamas, and in Palm Beach County USA. Just before beginning doctoral studies in Special Education Psychology at U. of T., she travelled right around the world. Once a doctor, she became a Prof at UBC and later at Trent U., then switched to doing psychoeducational assessments (CSI of the brain!). After 30 years of midnight oil reports and early morning parent meetings she retired to concentrate on writing and art. Her calling is to help people contact their Inner Voice – the Universe – by fast tracking open brain states using EEG devices, some of which can be glimpsed in a couple of scenes in her just finished movie, "A Thousand Reasons." She has two successful adult kids and one almost grown up granddaughter.
WEBSITE & SOCIAL LINKS:
___________________________
Flash was a Parapsychology/ESP Book that I personally found interesting. As a psychology student I found the science behind intuition to be interesting. There were some spots that I felt were a bit out there, but overall an interesting read!