Inside the Book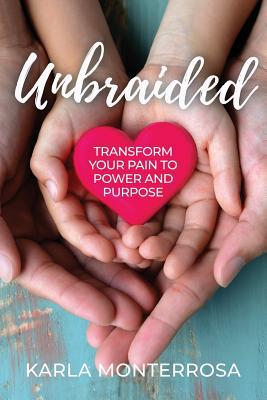 Title: UNBRAIDED: TRANSFORM YOUR PAIN TO POWER AND PURPOSE
Author: Karla Monterrosa
Publisher: Inspire Books
Pages: 250
Genre: Non-fiction/self-help/overcoming abuse/Christian
BOOK BLURB:
Vulnerable, courageous, and deeply personal, Unbraided: Transform Your Pain Into Power and Purpose, will help you to identify the areas of your life that are being affected by abuse and provide a path for you to experience breakthrough and healing.
Karla Monterrosa experienced physical, emotional, and sexual abuses early in her life. She was able to take those negative experiences and use them as fuel to propel her forward for a time, accomplishing personal, educational, and professional successes. Eventually, within the stresses and pressures of marriage and motherhood, her scars became utterly exposed. She realized that her past was beginning to harm her family in the present, and it was then she chose to take courageous steps to heal from abuse—to become the woman, wife, and mother they deserve.
If you're ready to experience healing from abuse, Unbraided will help you get healthy emotionally and spiritually so you can cultivate the self-confidence and courage needed to follow through to freedom. Learn how to deal with the long-term effects of abuse—fear, shame, lack of trust, and anger—in order to build strong relationships, enjoy intimacy, and experience joy.
Using thought-provoking journaling exercises, biblical principles, and her one-of-a-kind 7 Steps Toward Healing framework, Karla will gently guide you through a journey of self-reflection and healing—while making it feel like an intimate conversation with a trusted friend over coffee. Are you ready to step forward into the life you desire with renewed energy, unshakeable confidence, and purpose?
★★★★★ORDER YOUR COPY★★★★★
_____________________
Meet the Author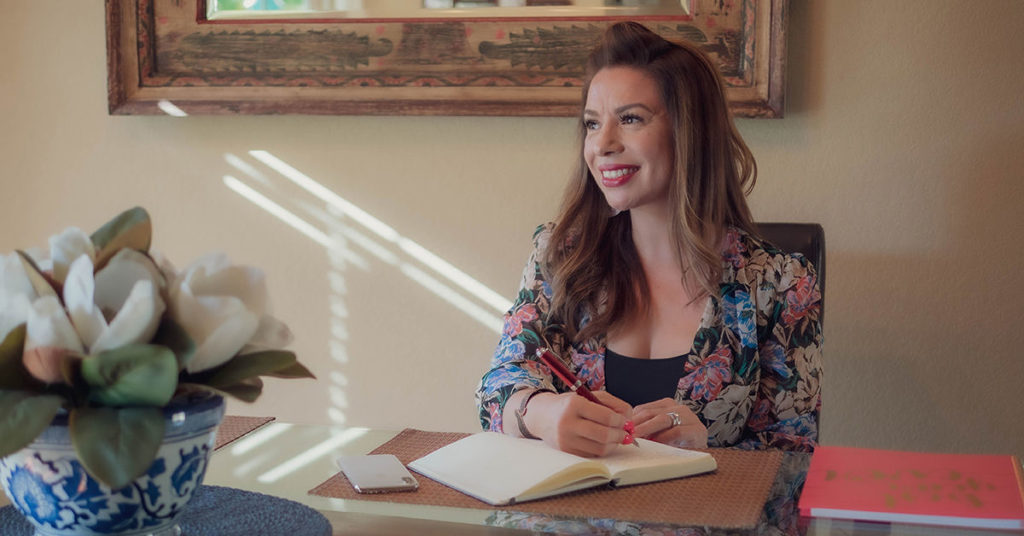 Karla Monterrosa, M.P.A. is an author, keynote speaker, and women's empowerment coach who has dedicated her life to improving the lives of women and families. She earned a Bachelor of Arts in Urban Studies and Planning and a Master of Public Administration in Public Sector Management and Leadership from California State University, Northridge.
Karla began her career in the City of Los Angeles, where she quickly became aware of the scale of challenges that large, diverse communities face. She learned how to address needs by best utilizing what was already available and, during her tenure, helped to provide women, youth, and families with programming that increased financial literacy, education, and economic opportunities. Karla's ability to pinpoint trauma and develop strategic solutions would serve as the launching pad to her own coaching program, Unbraided Life (
www.unbraidedlife.com
).
A survivor of abuse herself, Karla is passionate about leveraging her skills to help others overcome their past. She specializes in guiding women to discover their God-given purpose through honest self-reflection, application of biblical principles, and her one-of-a-kind 7 Steps Toward Healing framework.
Karla is a certified Mending the Soul support group facilitator, but it's her almost two decades of experience in community and economic development that make her programming practical, unique, and transformational.
You can find Karla on the internet at
www.unbraidedlife.com
, @karlabmonterrosa on Instagram, Karla Monterrosa on Facebook.
To book Karla to speak: speaking@unbraidedlife.com.
A sample of keynote topics she offers:
7 Steps Toward Healing
Marriage, Motherhood, and Memories
Breaking the Cycle of Abuse
The Path to Purpose
★WEBSITE & SOCIAL LINKS★
__________________________________________________
As a psychology graduate student I found this book to be interesting. The author does a wonderful job in involving the reader and not making them feel judged, but instead inspiring them to help themselves. UNBRAIDED: TRANSFORM YOUR PAIN TO POWER AND PURPOSE is a worthwhile read for anyone and everyone seeking to overcome such negative experiences in their lives.