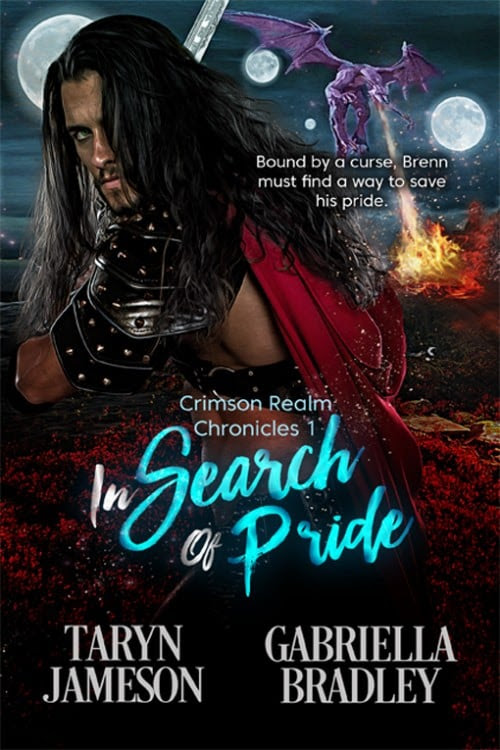 Inside the Book
Title
:
IN
SEARCH
OF
PRIDE
Author
: Gabriella Bradley & Taryn Jameson
Publisher
: eXtasy Books
Pages
: 24
Genre
: Fantasy/Scifi/Paranormal/
Shifter
BOOK BLURB:
Bound by a curse, Brenn must find a way to save his
pride
.
Brenn returns from a war far from his home to find that his village is destroyed and his
pride
missing. With the help
of
his guardian dragon, Ciara, he sets out to find his missing family and
pride
.
After Ciara saves Brenn's life twice, he begins to realize that he isn't as invincible as he once thought. He must accept his limitations and the help
of
his lifemate to keep him safe.
I personally liked that
IN SEARCH OF PRIDE also included the prequel
CARNAL TWILIGHT (Prequel). As it allowed me to get a better understanding of
Brenn and how he became the man that he was in: In Search of Pride.
Ciara really added a nice magical element to the book that drew me right in!
I personally found this book to be a bit on the short side, but the other books in the series made up for the short length of the first one. I was just glad that I had the next books already available
as it allowed me to go from this book directly to book two.
---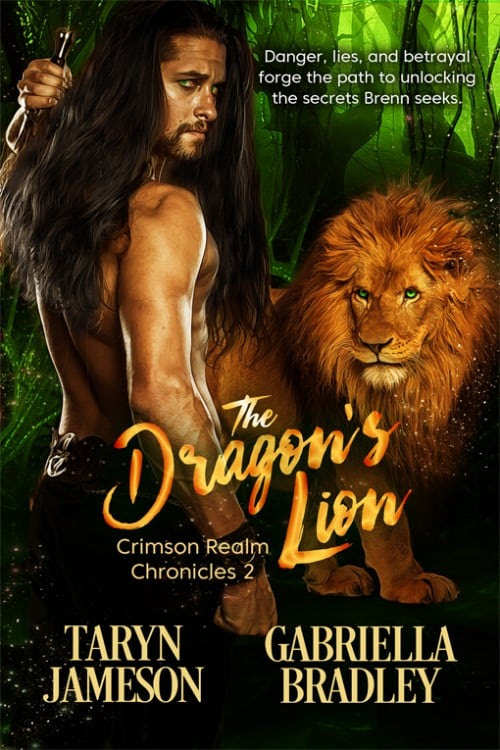 Inside the Book
Title: THE DRAGON'S LION
Author: Gabriella Bradley & Taryn Jameson
Publisher: eXtasy
Pages: 172
Genre: Fantasy/Scifi/Paranormal/Shifter
BOOK BLURB:
Danger, lies, and betrayal forge the path to unlocking the secrets Brenn seeks.
The rescue
of
Brenn's
pride
sets off an angry tirade from Cewrick that results
in
curses that almost cripple the Crimson Realm and all
of
Ierilia.
With the help
of
Ciara, Brenn leads his crew through the bowels
of
the planet and the forbidden forest to unlock the secret
of
defeating Cewrick. But will his defeat end the reign
of
terror on their world?
My Review
The Dragon's Lion was even better than In Search of Pride and I was much happier with the length of the book. I really like how the author expanded upon the world that was created in the first book in the series and I felt like I gained a better picture of t

he Crimson Realm and all of Ierilia. While I enjoyed Brenn's character it was really Ciara that made me interested enough to keep reading. Overall, this was a well written book that I enjoyed reading!
---
Inside the Book
Title
: SWORD
OF
BETRAYAL
Author
: Gabriella Bradley & Taryn Jameson
Publisher
: eXtasy Books
Pages
: TBA
Genre
: Fantasy/Scifi/Paranormal/
Shifter
BOOK BLURB:
The blade
of
betrayal cuts deep.
When Erica is granted a commission
in
the king's army and a magical sword for her bravery, she begins to look forward to a future for both herself and her crew. But not everyone is happy with their circumstances.
Erica joins Brenn's team
in
the fight to save his planet from the angry god, Zolmes and she finds herself charmed by more than just the planet. The sexy lion shifter Laro, claims she is his lifemate, setting her passions ablaze. Stung by the sharp tongues and dissension
of
some
of
her crew, Erica pushes him away to focus on the lives
of
her crewmembers.
Can Erica accept a future with Laro or will she let hate and betrayal decide her fate?
The Sword of Betrayal ended up being my favorite book in the series. I really loved how Erica became a main character in this book and I like Laro as well though not quite as much as Erica! This was a wonderful end to the series that left me hoping for the author to add more books to the series in the future!