Inside the Books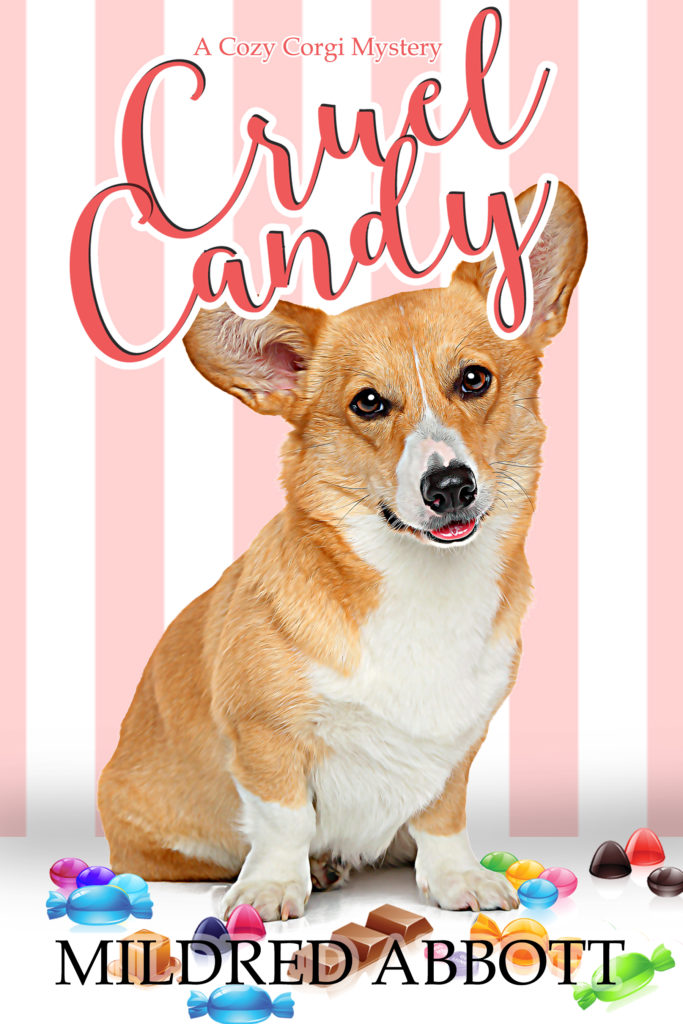 Title: CRUEL CANDY (Book 1)
Author: Mildred Abbott
Publisher: Wings of Ink Publications LLC
Pages: 282
Genre: Cozy Mystery

BLURB:
Estes Park, Colorado: picturesque mountains, charming shops, delightful bakeries, a cozy bookstore… and murder.
Winifred Page and her corgi, Watson, move to Estes Park to hit the Reset button on life. Fred is about to open her dream bookshop, and the only challenges she anticipates are adjusting to small-town life, tourists, and living close to her loveable mother, Phyllis, and hippy stepfather, Barry.
When Fred steps into her soon-to-be-bookshop for the first time, she expects dust bunnies and spiders… not the dead body in the upstairs kitchen. The local police have an easy suspect—Barry.
Determined to prove quirky Barry innocent of murder, Fred puts on her detective hat, and with Watson by her side, she explores her new town and gets acquainted with her fellow shopkeepers. Could one of her friendly neighbors be the real culprit? And what would be the motive for killing the owner of the Sinful Bites candy store? The secrets Fred discover put her at odds with the local police sergeant and threaten her cozy future in Estes.
With snow falling outside, all Fred wants to do is curl up by the fire with a good book and Watson snuggled at her feet. But before she can begin her new life and put her plans for her bookshop into action, Fred and Watson have a mystery to solve…
ORDER YOUR COPY:
Meet the Author
Reading the Cozy Corgi series is pretty much all you need to know about Mildred. In real life, she's obsessed with everything she writes about: Corgis, Books, Cozy Mountain Towns, and Baked Goods. She's not obsessed with murder, however. At least not at her own hands (nor paid for… no contract killing here). But since childhood, starting with Nancy Drew, trying to figure out who-dun-it has played a formative role in her personality. Having Fred and Watson stroll into her mind was a touch of kismet.