Inside the Book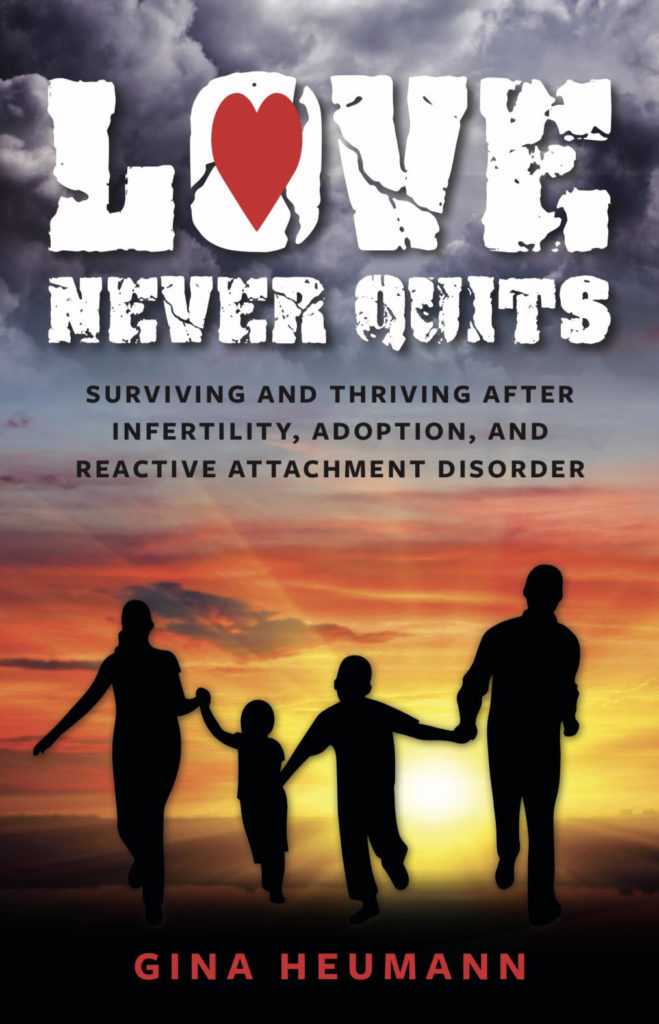 Title: LOVE NEVER QUITS: SURVIVING & THRIVING AFTER INFERTILITY, ADOPTION, AND REACTIVE ATTACHMENT DISORDER
Author: Gina Heumann
Publisher: MadLand Press
Pages: 246
Genre: Memoir
BOOK BLURB:
WHACK… At three in the morning Gina was sound asleep, yet somehow she was smacked in the head. She looked over at her husband, thinking perhaps he accidentally rolled over and flopped his arm on top of her, but he was sleeping soundly and facing the opposite direction. She turned to the other side and glaring back at her was her eight-year-old child.
"Did you just hit me?"
"Yes, and I'd do it again."
"Whyyyy?"
"Because you took away my video games."
"That was EIGHT HOURS AGO. And you're still mad about it?"
"I wish I could kill you."
This is the true story of the hell one family lived through parenting a child with reactive attachment disorder, a severe diagnosis related to children who experienced early-childhood trauma.
This inspirational story covers over a decade of daily struggles until they finally found resolution and made it to the other side. The family remained intact, and this once challenging son is now achieving things never thought possible.
ORDER YOUR COPY:


_____________________
Meet the Author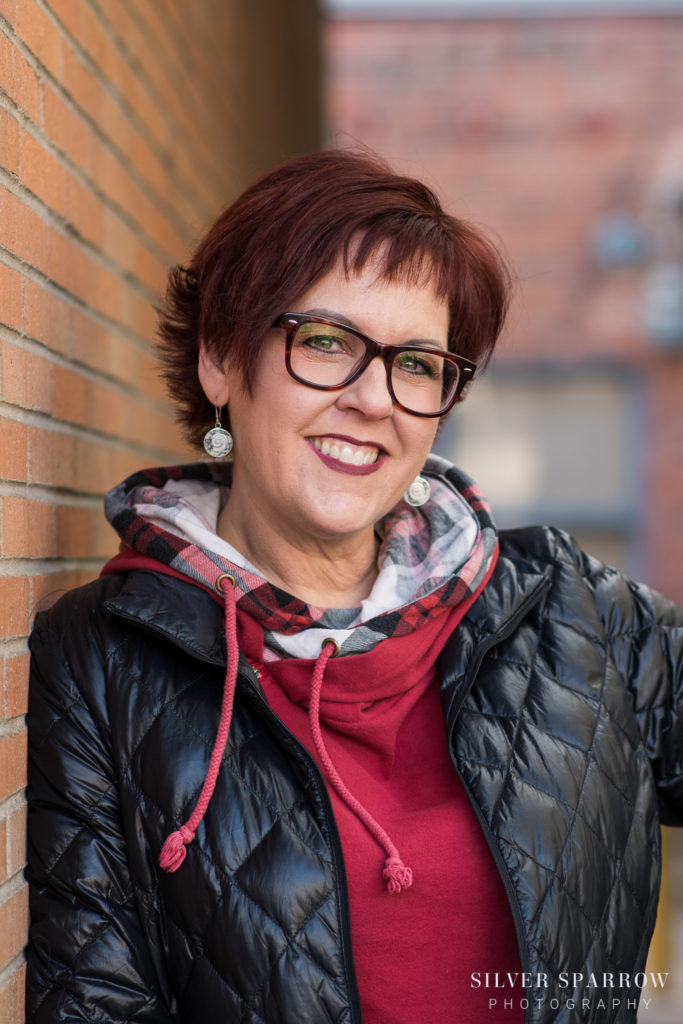 Gina Heumann is a true Renaissance woman: wife, mother, architect, designer, instructor, author, speaker, and sales rep for an award-winning Napa Valley winery. She and her husband, Aaron, adopted Landrey in 2001 from Guatemala and then went back for Maddox three years later. Gina's love of learning and dedication as a mother inspired her research of different treatments and therapies that eventually led to this inspirational success story about conquering Reactive Attachment Disorder.
Her latest book is Love Never Quits: Surviving & Thriving After Infertility, Adoption, and Reactive Attachment Disorder.
WEBSITE & SOCIAL LINKS:
__________________________________________________
Love Never Quits was a fascinating read that was both emotional and educational. As an after school counselor I sometimes work with children with special needs and other disorders so I found this book to be particularly educational. I found it helpful to get a true understanding of what the parents of such children go through on a daily basis.