Inside the Book
Title: CLEO CAN TIE A BOW: A RABBIT AND FOX STORY
Author: Sybrina Durant
Publisher: Sybrina Publishing
Pages: 38
Genre: Children's Picture Book
Cleo can tie a bow. She learned what she knows from a rabbit and a fox. They can teach your child how to tie a bow, too. This fun picture book is intended to be a family bonding parent-child activity. It's a great way to learn to tie shoe laces.
Praise
Cleo Can Tie A Bow: A Rabbit and Fox Story is an educational picture book for children written by Sybrina Durant and illustrated by Pumudi Gardiyawasam. Cleo loves bows! All of her shoes have bows, and she always has a bow in her hair. If you look at her dress, you'll notice that it has a bow and a sash around her waist. Even her fingernails are decorated with little bows. And her bedroom? Yes, you guessed it. There are bows everywhere — on the bed, on the curtains over her windows; even her stuffed bunny's ears are tied into a bow. Cleo learned all about tying bows from a story about a rabbit with very long, droopy ears and the friendly fox who had the perfect solution.
Sybrina Durant's Cleo Can Tie A Bow: A Rabbit and Fox Story is two stories within a story. Children are introduced to Cleo who then introduces the story about how she learned to tie a bow. In her introduction to the book, Durant recommends that parents share the story with their children, so they can learn to tie a bow along with Cleo. She suggests using long ribbons to simulate the fox's moves or shoelaces. Both stories are engaging and fun to read, and the instructions given by the fox work quite well. I was pleased to note the author cautions that, despite the storyline, one must never practice bow tying moves on a real bunny. Pumudi Gardiyawasam's colorful and fun illustrations work quite well with the story, and the profusion of bows on Cleo's wardrobe, room, and bunny will entice young readers to try their own hands at tying a bow. The author also provides a link for a video version and the "Cleo can tie a bow song." Cleo Can Tie A Bow: A Rabbit and Fox Story is highly recommended.
–Readers Favorite
ORDER YOUR COPY
Meet The Author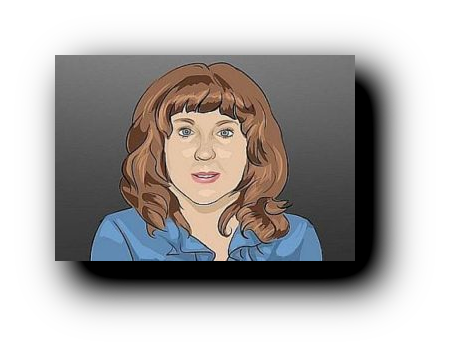 Sybrina Durant is the author of The Rabbit and The Fox Learn To Tie Series of Books which include Learn To Tie A Neck Tie With The Rabbit and the Fox in English, Spanish and Tagalog; Ned Can Knot A Neck Tie; Nellie Can Knot A Neck Scarf and the newest addition, Cleo Can Tie A Bow. She also the author of The Blue Unicorn Series of books and has an online book store which features, unicorns, rabbits, foxes, and how to tie books plus gift items related to those things plus lots of bow-themed gifts.
WEBSITE & SOCIAL LINKS:
Website: https://sybrinapublishing.wordpress.com/cleo-can-tie-a-bow-book/
Blog: https://sybrinapublishing.wordpress.com/cleo-can-tie-a-bow-book/
Twitter: https://twitter.com/Sybrina_spt
Facebook: https://www.facebook.com/NedandNellieKnowKnots
My Review
CLEO CAN TIE A BOW was a very cute and sweet book that is great for entertaining young children while also teaching them how to tie their own shoes. I loved the pictures and the animals!