SERIES BLURB
The Sgt. Windflower Mysteries are a light mystery series set in Newfoundland on the east coast of Canada. These cozy-like books follow the adventures of Sgt. Winston Windflower, a Cree from Northern Alberta as he finds a new life and new loves in the tiny village of Grand Bank. There are crimes and mysteries for the Canadian Mountie to investigate and solve but the Sgt. Windflower Mysteries are more about family, friends, good food and good times.
The recurring cast of characters include the love of his life, Sheila Hillier who keeps him well-fed and grounded in reality. There's also his fellow Mounties like Corporal Eddie Tizzard and a long list of bad actors, both local and just visiting, to cause havoc in their sleepy little town. Windflower brings his native background and traditions with him and finds ways to use them to help himself and his friends through difficult times. Rounding out his life are his collie, Lady, who often has adventures of her own and some new additions to his family that appear in the latest book, Darkest Before the Dawn.

A Twist of Fortune (Book 4)
A Twist of Fortune is the fourth book in the Sgt. Windflower Mystery Series and it continues the adventures of Sgt. Windflower as he tries to solve crime and experience the joy and the sadness of life in a small maritime community. Follow along as he feels the sometimes bitter taste of an east coast winter and the unique culinary delights of this part of the world.
Meet the Author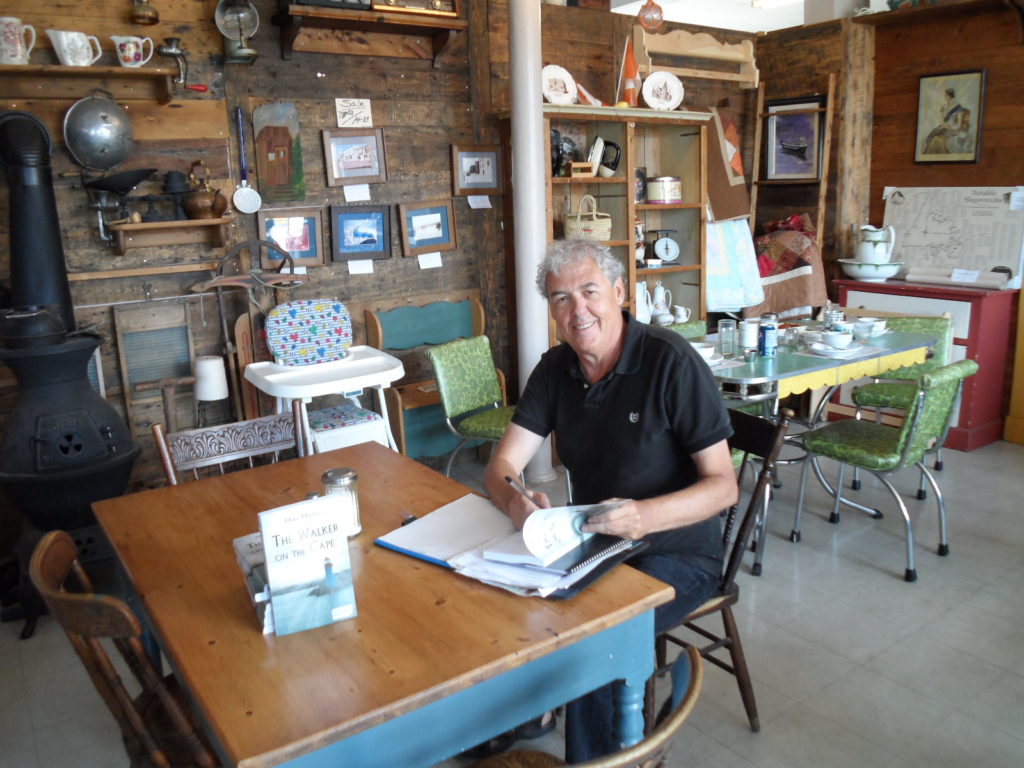 Mike Martin was born in Newfoundland on the East Coast of Canada and now lives and works in Ottawa, Ontario. He is a long-time freelance writer and his articles and essays have appeared in newspapers, magazines and online across Canada as well as in the United States and New Zealand. He is the author of Change the Things You Can: Dealing with Difficult People and has written a number of short stories that have published in various publications including Canadian Stories and Downhomemagazine.
The Walker on the Cape
was his first full fiction book and the premiere of the Sgt. Windflower Mystery Series. Other books in the series include
The Body on the T, Beneath the Surface, A Twist of Fortune
and
A Long Ways from Home
, which was shortlisted for the Bony Blithe Light Mystery Award as the best light mystery of the year.
A Tangled Web
was released in 2017 and the newest book in the series is
Darkest Before the Dawn.
A Twist of Fortune was a great read and the author did a great job of keeping it in line with the rest of the series, while also keeping it new and with a mysterious plot line.Sgt. Windflower still remains my favorite character and I felt like I got to see more of the character in this book!