Inside the Book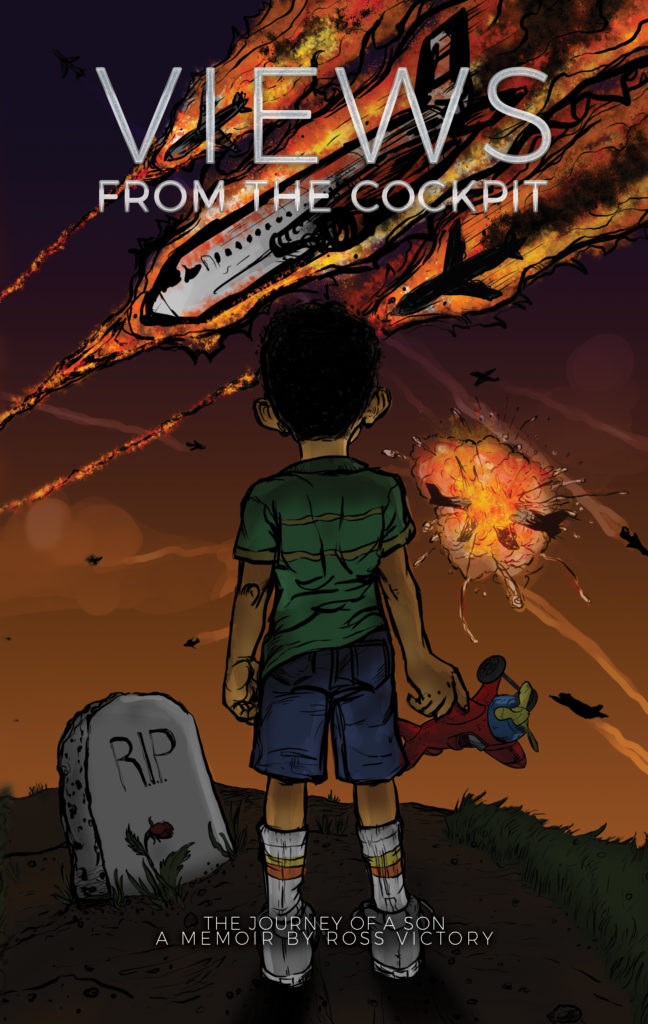 Title: VIEWS FROM THE COCKPIT: THE JOURNEY OF A SON
Author: Ross Victory
Publisher: Independent
Pages: 268
Genre: Memoir
BOOK BLURB:
Views from the Cockpit: The Journey of a Son by Ross Victory is a memoir born from pain. Intimate journal entries morph into a phenomenal dialogue of tender father-son memories, loss, strength and turbulence in a young boy's life on his journey into manhood. When the author discovers that his father is terminally ill and a victim of elder abuse, he embarks on a journey of reflection and discovery which soars and nosedives, chapter by chapter. Decorated in airplane analogies, with writing you can feel, Views from the Cockpit serves as a catalyst for readers to take perspective of their lives from the highest point. Views is a narrative that provides emotional assurance that readers' unique experiences of pain, love and loss cannot be recreated or erased, but can be processed in order to not lose sight of their life journeys.
★★★★★ORDER YOUR COPY★★★★★
_____________________
Meet the Author
He enjoys writing non-fiction and fiction projects–stories of captivating, complex characters expressed in all their dimensions usually on a path to self-discovery through suffering. After the loss of his father, Ross has married his love for writing to create a compelling memoir to inspire the world. Ross received his B.S. in Business Administration & Marketing Management.
★WEBSITE & SOCIAL LINKS★