Inside the Book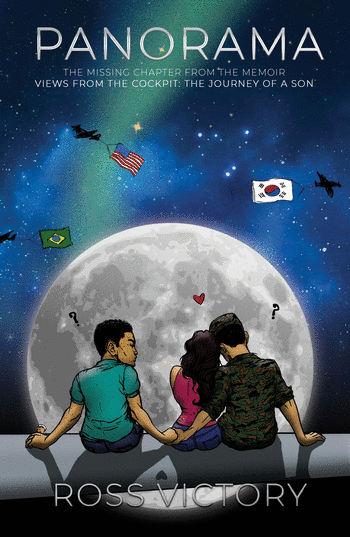 Title: Panorama – The Missing Chapter from the Memoir Views from the Cockpit
Author: Ross Victory
Publisher: Independent
Pages: 120
Genre: Real Life Stories/ Relationships & Sex
BOOK BLURB:
After a friendship ignites and morphs into a curious tale of parallel souls with a Brazilian-American soldier serving in the U.S. military in South Korea, Panorama reflects on the author's contemplations to return to a crumbling family life in Los Angeles or to endure his life in Seoul for an end-of-contract cash payout.
With a thought-provoking storyline that covers eating live octopus, philosophical debates about the gender of God, a pregnancy, and bisexual erasure in men, Panorama delivers a page-turning cerebral adventure. Ending with prose that simultaneously bites and soothes, Panorama suggests readers stand tall in their unique intersections of relationships and sex. Reminding us that as daunting as the vicissitudes of life, and no matter the view from the cockpit of life, the human spirit cannot, and should not, be restrained. While truth may be the bitterest pill of them all, the effects of our truth can bring us closer to an unbroken life.
PRAISE
In this small book are two masterpieces, a riveting remembrance of several life-altering experiences and relationships the author began in Seoul, South Korea, and an essay, let's call it part tirade, part profound reflection on our view of men, masculinity, sexuality, and romance. You cannot stop until finished because there is no midway, no stopping point as you become a part of his world. After nearly every sentence you scream with or at his observations either with critical reflections or ecstasy. Ross has his pulse on his generation and the most precarious issues confronting sexuality and romance.
–Dr. Ritch C. Savin-Williams, Ph.D. –Cornell University & Author of "Mostly Straight: Sexual Fluidity among Men"
ORDER YOUR COPY
_____________________
Meet The Author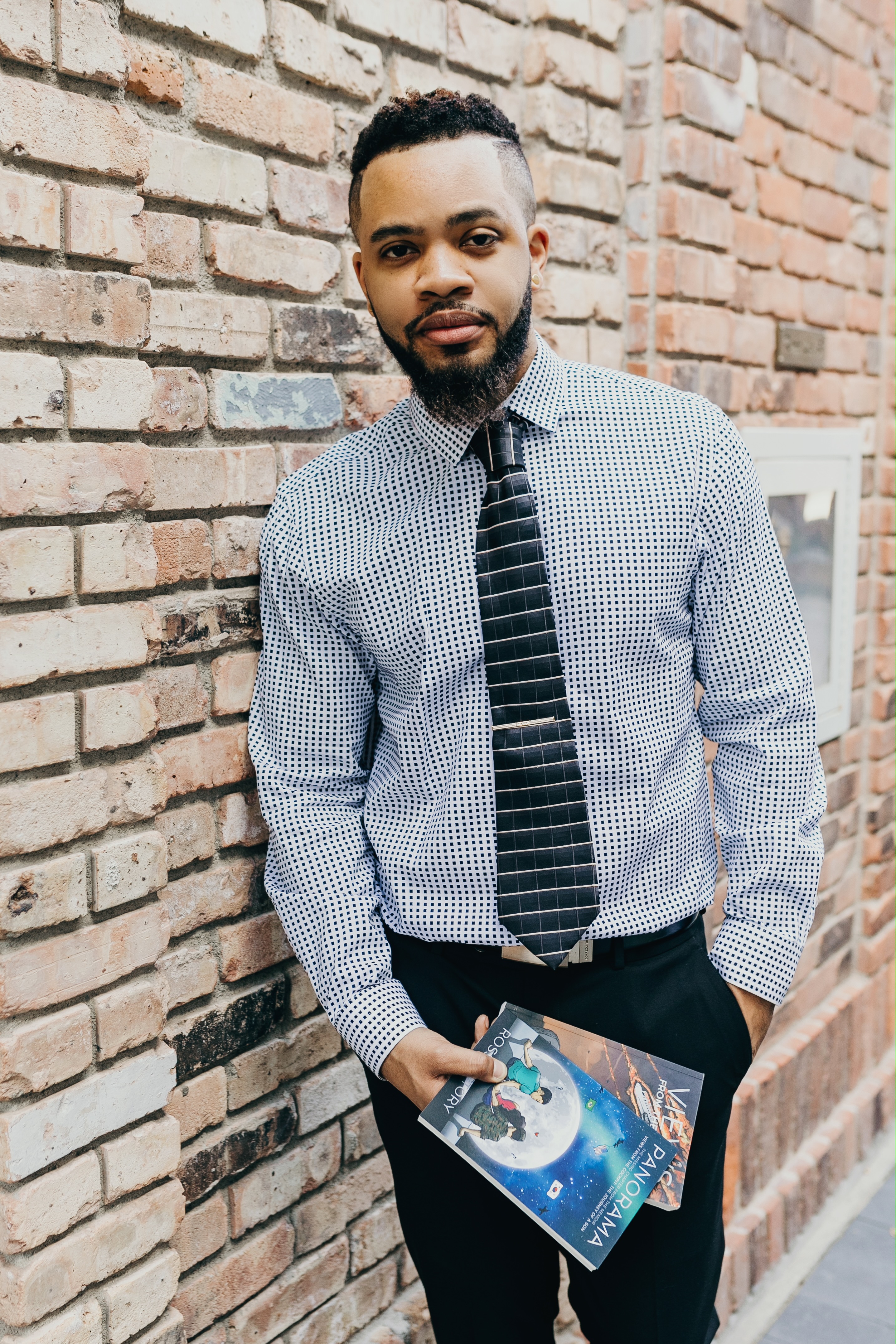 Ross Victory is an Award-Winning American author, singer/songwriter, travel geek and author of the father-son memoir, Views from the Cockpit: The Journey of a Son (2019) and Panorama: The Missing Chapter (2020). Ross spent his early years collecting pens, notepads and interviewing himself in a tape recorder. With an acute awareness for his young age, Ross was eager to point out hypocrisies and character inconsistencies in children and adults through English assignments. If he weren't keeping his English teachers on their toes for what he would say or write next, he was processing his world through songwriting and music.
WEBSITE & SOCIAL LINKS:
___________________________
As a psychology student I found Panorama – The Missing Chapter from the Memoir Views from the Cockpit to be interesting. The book explores people as individuals and as part of a whole in a manner that really made me stop and think. I liked how the book did not sugar coat the hard truths or pull and punches.