Inside the Book
Title
: BY THE LIGHT OF EMBERS
Author
: Shaylin Gandhi
Publisher
: Briar Rose Publishing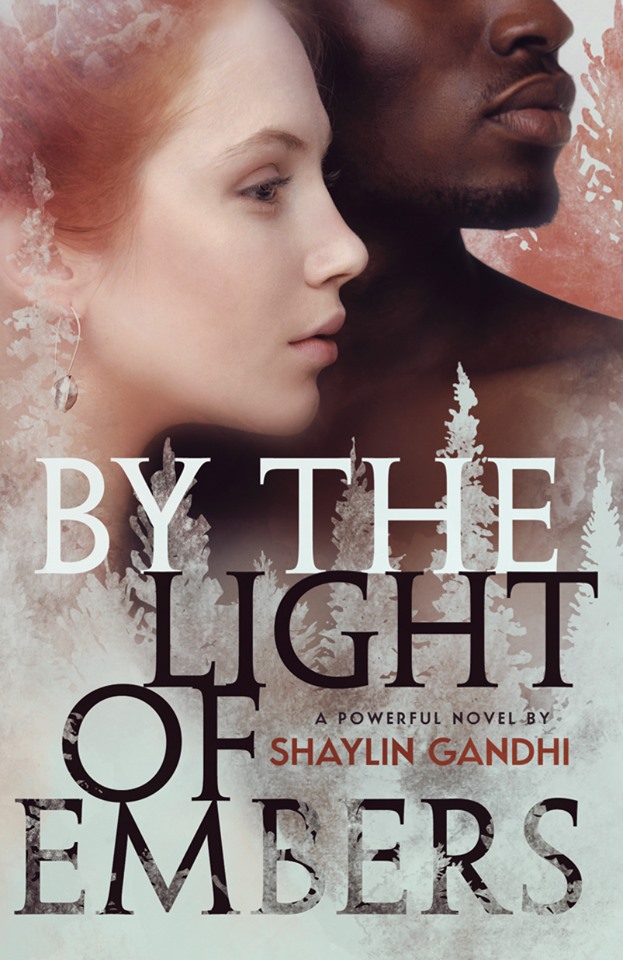 Pages
: 382
Genre
: Historical Women's Fiction
BOOK BLURB:
It's 1954, and twenty-two-year-old Lucia Lafleur has always dreamed of following in her father's footsteps. While sock hops and poodle skirts occupy her classmates, she dreams of bacteria and broken bones—and the day she'll finally fix them.
After graduation, a letter arrives, and Lucia reads the words she's labored a lifetime to earn—"we are pleased to offer you a position at the University of Pennsylvania School of Medicine." But in the midst of her triumph, her fiancé delivers a crushing ultimatum: forego medical school, or forego marriage.
With fractured hopes, she returns home to Louisiana, expecting nothing of the summer of '54 but sweet tea and gumbo while she agonizes over her impending choice. There, she unexpectedly befriends Nicholas, a dark-skinned poet whose dignity and intellect are a salve to her aching heart. Their bond, initially forged from a shared love of literature, soon blossoms into something as bewitching as it is forbidden.
Yet her predicament deepens when a trivial misunderstanding between a local white woman and a black man results in a brutal lynching, and the peril of love across the color lines becomes chillingly real. Now, fulfilling her lifelong dream means relinquishing her heart—and escaping Louisiana alive.
Praise for By the Light of Embers!
"Gandhi's passion and creativity spill forth onto every page of this book, creating a truly magnificent and brave narrative." —
Entrada Publishing
"I genuinely don't know any other way to describe this book than to say it's beautiful." –
Lacie, Amazon Reviewer
"There are also books that you want to keep reading no matter how painful or heartbreaking or just downright unfair the endings are…because life's got those moments and Shaylin Gandhi brings them out so well in her characters that you cannot help but grab that box of tissues and still smile in between scenes." –
Dora, Amazon Reviewer
"Beautifully atmospheric, you'll cry your heart out…" –
Kay Smillie, Amazon Reviewer
ORDER YOUR COPY:

_____________________
Meet the Author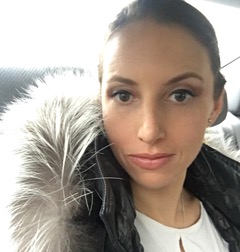 SHAYLIN GANDHI secretly stole her mother's copy of
Clan of the Cave Bear
at age ten, and fell madly in love with love stories. Now, as an author, she still can't get enough, and the tales she spins all center around affairs of the heart. To her, that's what makes a story truly worth telling.
Besides writing, she tries to stamp her passport at every opportunity. Traveling has been a lifelong passion, and she's lucky to have done it a lot. Shaylin and her husband once spent an entire summer living in their van while touring the Pacific Northwest, British Columbia, and Alaska. Her most memorable trips often tie in with writing: her books are usually inspired by majestic places that stole her breath.
In addition, Shaylin practices medicine, scuba dives, plays the piano, and once rode her bicycle from the Pacific Ocean to the Atlantic. She now lives in Denver with her incredible husband, their identical twin daughters, and two adorable rescue dogs. They can usually be found in the mountains, either hiking up or skiing down.
You can find Shaylin online at
www.shaylingandhi.com
or on Twitter @shaylingandhi. Please get in touch—she would love to hear from you!
WEBSITE & SOCIAL LINKS:
Website:
www.shaylingandhi.com
Twitter:
http://www.twitter.com/shaylingandhi
Facebook:
https://www.facebook.com/shaylin.gandhi.71
Instagram:
https://www.instagram.com/shaylingandhi/
__________________________________________________
BY THE LIGHT OF EMBERS was a rich historical fiction novel that I was drawn into. The author did quite the amazing job in staying true to the time period and keeping the characters realistic. I really liked the poet, Nicholas, as he was an easy character to fall in love with!