Inside the Book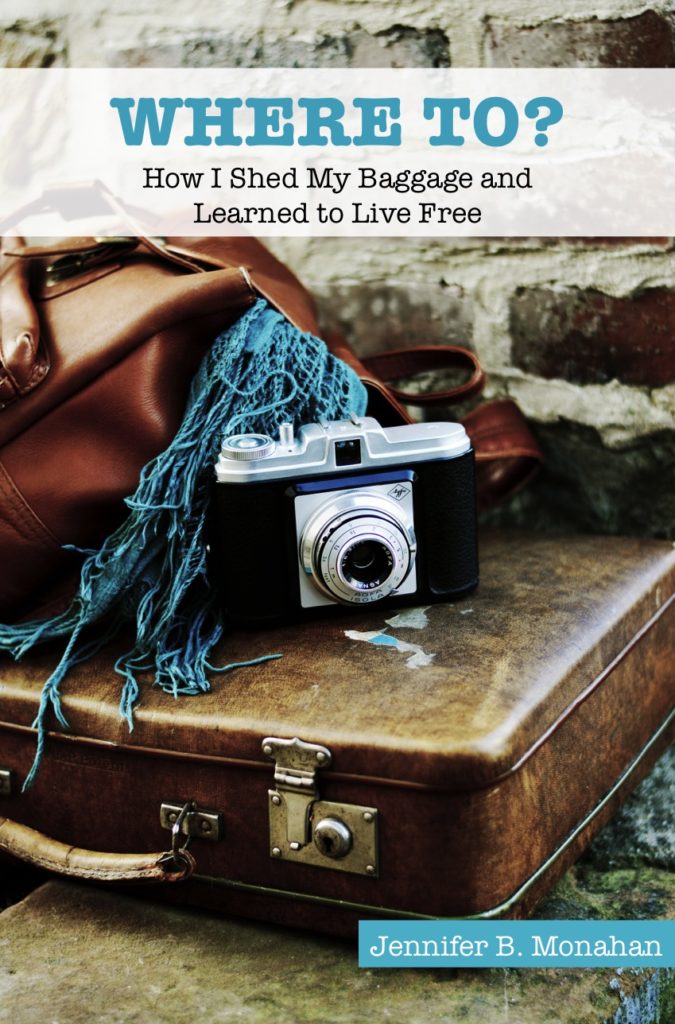 Title
: WHERE TO? HOW I SHED MY BAGGAGE AND LEARNED TO LIVE FREE
Author
: Jennifer B. Monahan
Publisher
: Spirit Evolution
Pages
: 234
Genre
: Memoir
BOOK BLURB:
When Jennifer Monahan announced her intention to leave her well-established career as a business strategy consultant and give up her rent-controlled apartment in San Francisco to do a global walkabout for an undetermined amount of time, her friends and family thought she was insane. But Jennifer was excited about taking the time to truly explore and immerse herself in a variety of cultures, so their skepticism didn't faze her; plus she was used to traveling alone as a woman with only one carry-on bag. What she didn't count on was discovering all the excess baggage she had been carrying with her from her past.
WHERE TO? chronicles one year of Monahan's life, primarily in the Guatemalan jungle, but also in Japan, Cambodia and Thailand. Living in a thatched-roof hut in a tiny village, Monahan connected with local shamans and participated in their ancient rituals, became fully integrated into the daily life of a local family, and ultimately faced down some of the greatest losses and long-buried pain she had experienced. WHERE TO? shares the six steps she took to heal and courageously create the life of her dreams and includes a workbook for readers to do the same.
"Some memoirs tell us stories and open up worlds we never knew, but some open up places in our own hearts and souls that we have wanted to explore and have never given ourselves the chance to do so. Where To? How I Shed My Baggage and Learned to Live Free by Jennifer B. Monahan belongs to the second category of memoirs…While it reads like the memoir of a woman who takes the courage to explore the world, this memoir has powerful spiritual hints. In fact, it is the story of a soul in search of itself. Where To? is a spiritual testament, a book that describes a journey towards inner freedom and authenticity. Many readers will feel the resonance of Jennifer's story in their own lives."
– Christian Sia, Reader's Favorite Book Reviews
ORDER YOUR COPY:

_____________________
Meet the Author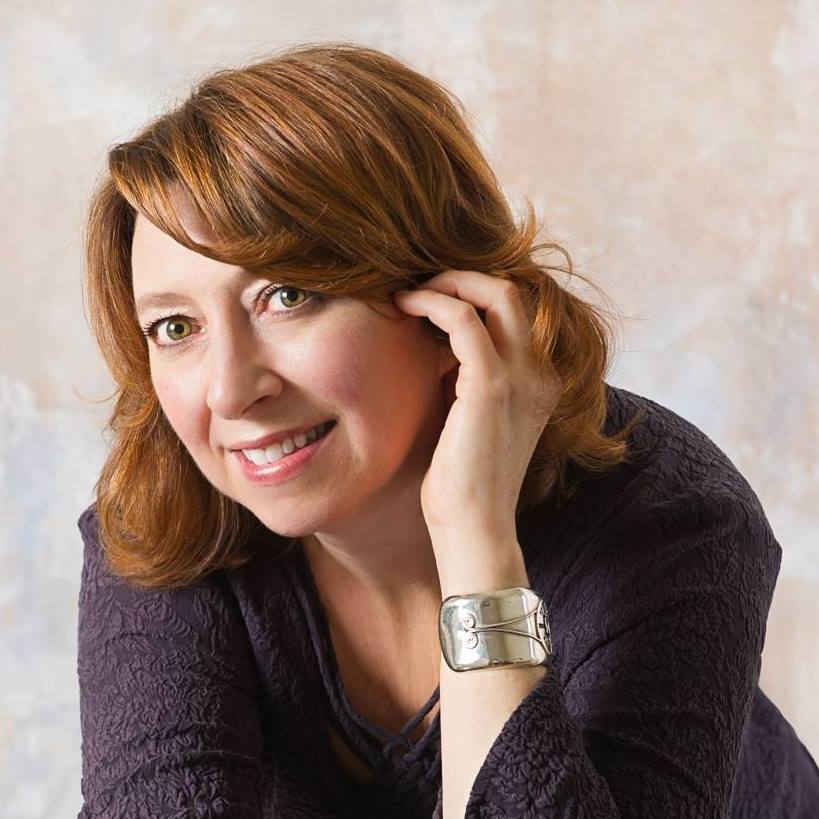 Jennifer B. Monahan is a business strategy consultant, shaman and coach who helps people all over the world live courageous lives. Her first book,
This Trip Will Change Your Life: A Shaman's Story of Spirit Evolution
(She Writes Press, 2016), has won six literary awards, including two first-place Body, Mind, Spirit Book Awards and a 2017 National Indie Excellence Award. Her second book,
Where To? How I Shed My Baggage and Learned to Live Free
, was published in April 2019, and describes her personal journey through Guatemala, Japan, Cambodia and Thailand as she faces down some of the greatest losses in her life.
She is a regular contributor to Medium.com, Sivana East, and has had articles published on MindBodyGreen.com and Inc.com. Her podcast, Living A Courageously Authentic Life, can be found on BlogTalkRadio.com, and focuses on a variety of topics to help others be true to themselves.
She holds a BA in Mass Communications from the University of Bridgeport (CT), an MBA in Marketing from the University of Connecticut, a Masters in Natural Health from Clayton College, and completed an accredited coaching program through Coach U. Her shamanic training began with a Mayan shaman in Mexico and then expanded to include shamans in Guatemala and her own personal guides.
She currently splits her time between the United States and Guatemala when not traveling and is in the process of writing her third book, a handbook for people looking to define, create and live their courageously authentic life. You can find her online at www.SpiritEvolution.co.
WEBSITE & SOCIAL LINKS:
Website:
www.SpiritEvolution.co
Blog:
https://spiritevolution.co/blog-2/
Twitter:
http://www.twitter.com/SpiritEvol
Facebook:
www.facebook.com/SpiritEvol
and
www.facebook.com/JenniferMonahanAuthor
__________________________________________________
WHERE TO? HOW I SHED MY BAGGAGE AND LEARNED TO LIVE FREE was a memoir of Jennifer Monahan that followed her as she left her normal life behind for the unknown. I really enjoyed this book and I loved learning about Guatemalan jungle, Japan, Cambodia and Thailand alongside Jennifer.