Inside the Book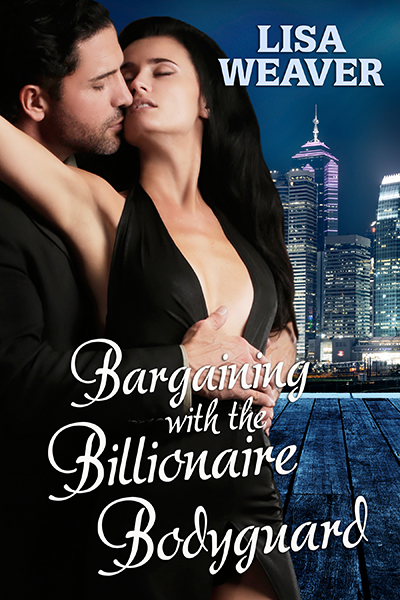 Title: BARGAINING WITH THE MILLIONAIRE BODYGUARD
Author: Lisa Weaver
Publisher: Independent
Pages: 244
Genre: Romantic Suspense
BOOK BLURB:
Having miraculously survived the bombing that blasted his private jet out of the sky, billionaire Donovan White has dedicated his life to the pursuit of justice. Now a covert operative for the Sentinels Agency, he is closing in on the man responsible for the crash. When his mission is nearly botched by a spunky reporter with a score of her own to settle, he reluctantly strikes a bargain with the one woman who just might be capable of decimating his love proof armor.
Reporter Madison Tremaine will do anything to nab the exclusive she must write to secure the promotion she desperately needs—even if it means bargaining with a devilish billionaire. Once burned, twice shy, she has serious reservations about partnering with Donovan, but there's more than a career upgrade at stake. Her ability to unearth the truth surrounding a newly discovered family secret hinges on the sexy billionaire.
When their quests collide, will their dangerous deal lead to love or will it cost them more than either of them bargained for?
ORDER YOUR COPY:
______________________
Meet the Author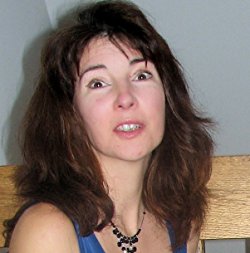 Lisa Weaver's love affair with all things literary was sparked the moment she opened the cover of her first book and The Pokey Little Puppy captured her heart. Her tastes have matured since then, but whenever she delves into the pages of a new novel she experiences the same thrill of discovery. Every book is a glorious safari into a world of endless possibilities and inexhaustible inspiration. Since romance is Lisa's favorite genre to read it was inevitable that, when she was bit by the writing bug, she would choose to pen stories of strong, sexy heroes and bold, beautiful women finding their happily ever afters. She thinks of her stories as fun and flirty romantic romps—like decadently rich cupcakes, heavy on the frosting. She hopes her readers will find her novels every bit as satisfying as dessert.
When she isn't reading, writing, or plotting more romantic treats, she can be found behind the lens of her camera, in front of a canvas with a paintbrush in hand, or spending time in her garden. She also loves exploring her beautiful home state of Maine. Lisa loves to hear from readers! Please drop by and visit her anytime at her website,
www.lisaweaverromance.com
. You can also keep in touch with the latest Weaver Romance happenings via her
Facebook
and
Twitter
pages.
_____________________
I found
BARGAINING WITH THE MILLIONAIRE BODYGUARD to be a good romance that was well suited for bed time reading. It had the perfect about of plot and adventure to keep it interesting while still helping me to unwind and relax in order to go to sleep at night. The characters were a nice change from the whole love at first sight thing as their bond seemed to grow in a natural and realistic manner which I liked.