Inside the book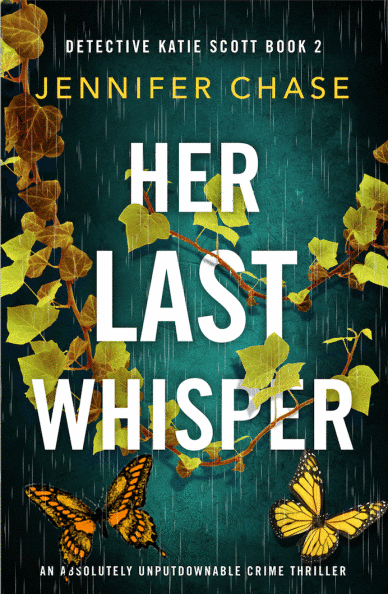 Title: HER LAST WHISPER
Author: Jennifer Chase
Publisher: Bookouture
Pages: 320
Genre: Crime Thriller
Katie focuses her mind, trying to keep another anxiety attack at bay. The victim's long brown hair is slick and wet, her body rigid in the grass. She looks more like a mannequin than the woman Katie had spoken with only yesterday, the woman she had promised to protect…
When a cold, naked body is discovered by a couple on a jog through the lush woodlands of Pine Valley, California, new recruit Detective Katie Scott is stunned to discover the victim is Amanda Payton – a much-loved local nurse and the woman at the heart of an unsolved case she's been investigating whilst getting a grip on her crippling PTSD.
Weeks earlier, Amanda had run, battered and bruised, out into the headlights of a passing patrol car. She claimed to have just escaped a kidnapping, but with no strong evidence, the case went cold. The Pine Valley police made a fatal mistake…
Katie is certain the marks on Amanda's wrists complete a pattern of women being taken, held captive and then showing up dead in remote locations around Pine Valley – and she won't let someone die on her watch again.
But then a beautiful office worker with a link to the hospital where Amanda worked goes missing. With only days before the next body is due to show up, can Katie make amends for her past by saving this innocent life?
Totally gripping crime fiction for fans of Lisa Regan, Rachel Caine and Melinda Leigh. Nothing will prepare you for this nail-biting roller-coaster ride…
Readers adore Jennifer Chase!
'THERE WAS NO WAY I WAS PUTTING THIS BOOK DOWN!!!!!… I was literally holding my breath… I HAD TO KNOW!!!!! As for the explosive ending WOW definitely not what or who I was expecting.' Goodreads reviewer, 5 stars
'I was really wowed by it… I couldn't put the book down and was trying to read as fast as I could so I could find out who the killer was. The ending took me by surprise… I was literally gasping for air… I would definitely recommend.' Goodreads reviewer, 5 stars
'Wow what an absolutely amazing fantastic read. I was hooked almost as soon as I started this book. I am still trying to pick my chin off the floor. I loved it from page one and couldn't read the pages quick enough. I did not see the end coming…Awesome.' Goodreads reviewer, 5 stars
'If you read one police thriller this year make sure that it is this one… it will grip you from the start and will drag you into the story trying desperately to work out who the killer is but I promise you that you will not be able to figure it out.' Goodreads reviewer, 5 stars
'A great way to start a new series! It's a wonderfully written roller-coaster ride. A must read!' Book Obsessed Introverts, 5 stars
'Wow!… The hairs on my head stood up with this one!' Goodreads reviewer, 5 stars
ORDER YOUR COPY
_____________________
meet the author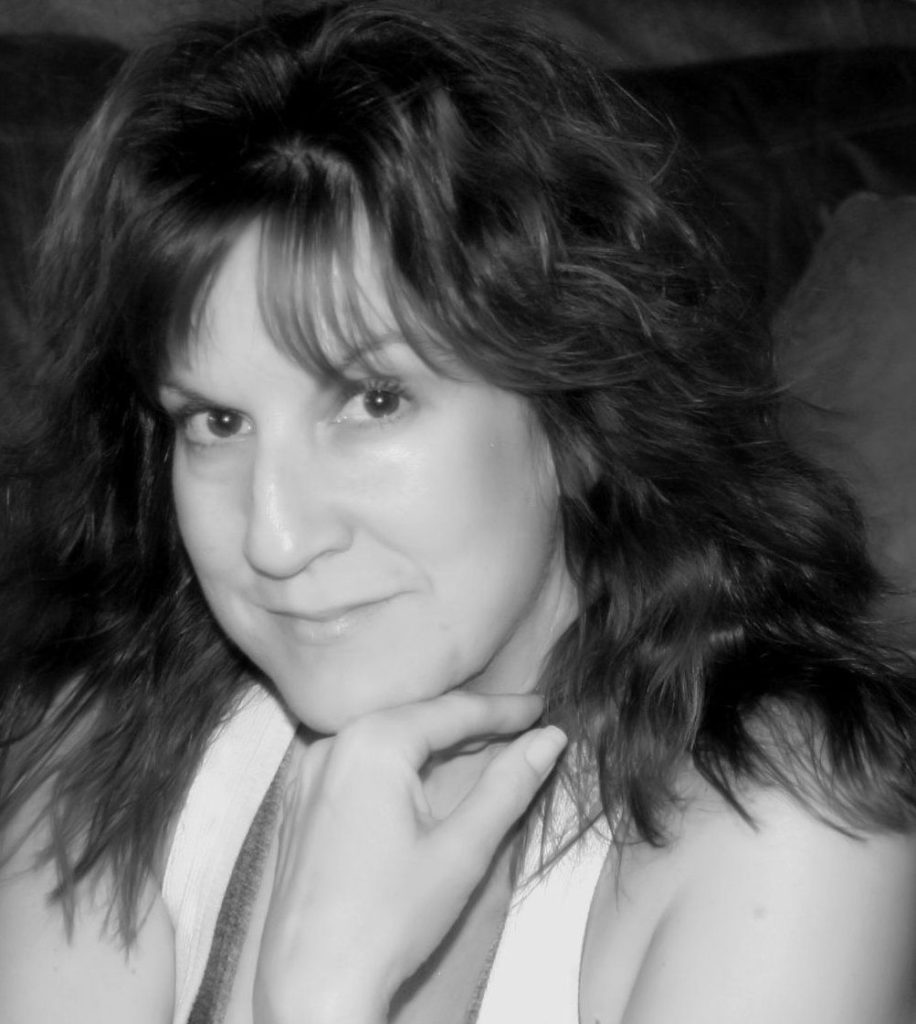 Jennifer Chase is a multi award-winning and best-selling crime fiction author, as well as a consulting criminologist. Jennifer holds a bachelor degree in police forensics and a master's degree in criminology & criminal justice. These academic pursuits developed out of her curiosity about the criminal mind as well as from her own experience with a violent psychopath, providing Jennifer with deep personal investment in every story she tells. In addition, she holds certifications in serial crime and criminal profiling. She is an affiliate member of the International Association of Forensic Criminologists, and member of the International Thriller Writers.
website & Social links
__________________________________________________
HER LAST WHISPER was one of those books that I finished in one sitting as I just could not put it down. I was so glad I waited to read this until Thanksgiving break as it would have been really hard to put it down to go to work. The characters were just so real and the story had this captivating feel to it that I just could not resist!