inside the book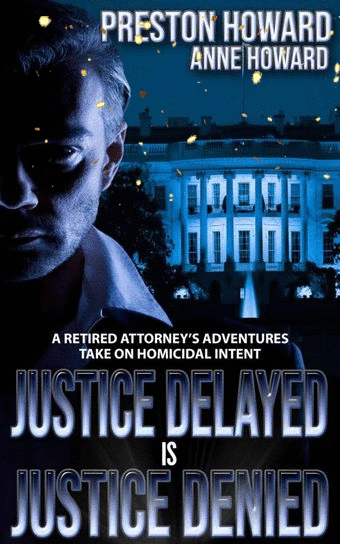 Title: JUSTICE DELAYED IS JUSTICE DENIED
Author: Preston Howard & Anne Howard
Publisher: PHP
Pages: 335
Genre: Noir Crime Thriller
Retired attorney Preston Howard obsesses about the newly elected, bombastic and narcissistic president, and three corrupt Austin police officers whom he represented and saved from capital murder charges and execution ten years before. After his wife divorces him and his drinking reaches gargantuan proportions, Howard's thoughts turn to murderous impulses as the only way he can stamp out one, or both of his fixations. Howard and his co-author, daughter Anne Howard, tell the story, often with hilarious observations, of compulsion, addiction, love, and in the end, the search for justice.
Praise:
"I thought Preston Howard's first book was terrific, but Justice Delayed is Justice Denied is a home run! One of the best books I've read in years." – John P. Davis, Knoxville, Tennessee
"Preston Howard's writing and insights into politics and the legal system keep getting better and better. Justice Delayed is hilarious and on point!" – Amy Margulies, Austin, Texas
order your copy below
_____________________
meet the author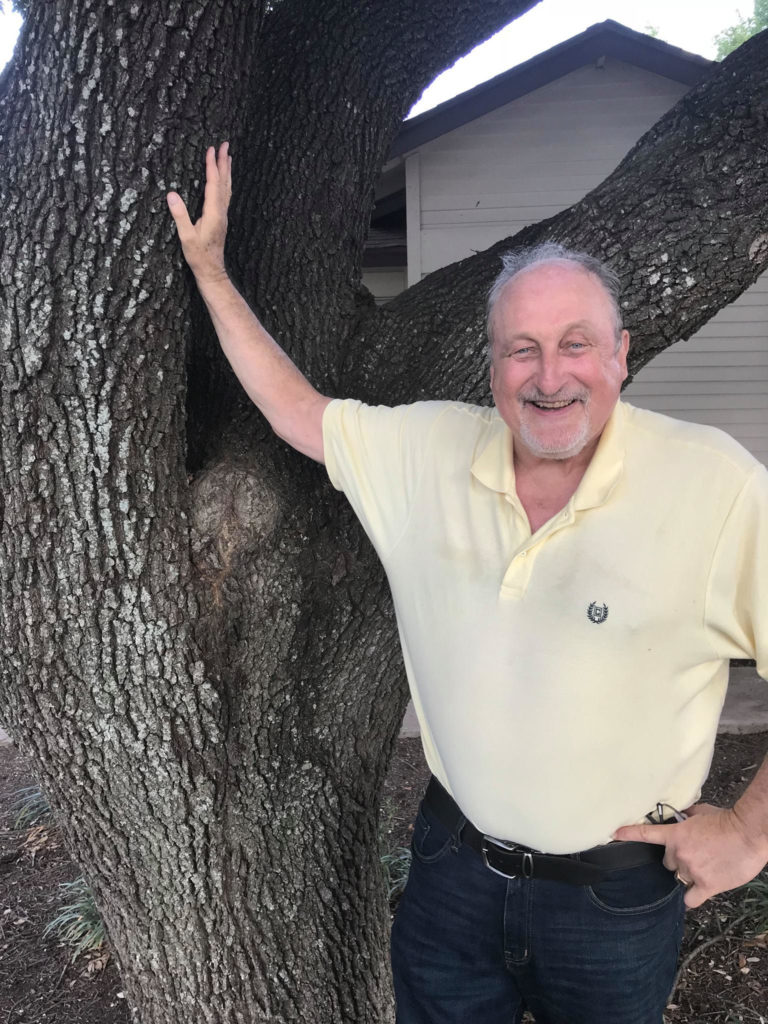 Preston Howard has retired from his rewarding profession as a labor lawyer, where he represented law enforcement officers not only in Texas but across the country. As a renowned expert, he spoke at meetings and conferences about topical labor law issues not only in the United States, but in other countries as well. He now lives in Hot Springs, Arkansas, where he spends his time writing novels.
His first book, "The Sheltering Palms," was highly praised. One reviewer said, "…had me hooked right from the start." Another person wrote, "…storytelling at its best."
His latest effort, "Justice Delayed is Justice Denied," tracks his struggles with retirement: a divorce from his wife, alcoholism, and thoughts of murder either of the president or three corrupt police offices he represented ten years before. As he wrestles with these concerns, he also dips his foot into the dating scene, meeting an attractive senior lady. As in his first novel, Preston Howard's observations about the human condition are hilarious and on point.
website & social links
__________________________________________________
JUSTICE DELAYED IS JUSTICE DENIED made for a good read as it made me while also offering insight into politics and the legal system. I enjoyed reading this book and I would like to read the first book at some point as I feel it would also be a good read.